Plumbing Repair Services
Joe the Plumber understands that not all plumbing issues occur at a convenient time. That is why we offer prompt plumbing repair services to all of our customers. A plumbing issue can significantly affect your entire property, and if a leak is neglected for too long, it might ruin the structural integrity of your building.
Residential Plumbing Issues We Handle
Our plumbers can come to your property and inspect where the leak or malfunctioning component may be. We will either replace the broken part or install a more modern and efficient system to ensure your plumbing is no problem. We can work on anything small or large from bathroom faucets to tankless water heater repair.
Take a look at some of the equipment we can repair.
Water Heaters
• Tankless Water Heaters • Water Heater Circulation Pumps • Water Heater Valve Replacement • Water Heater Relocation
• Water Heater Installation • Water Heater Repair • Gas, Electric or Propane Water Heater
Bathroom Plumbing
• Lavatory Faucets • Shower Faucets • Toilets • Shower Valves • Fixture Repair & Replacement • Vanities and Vanity Tops
• Re-Models • Faucet and Leak Repair • Clogged Drain Service (Rooter) • Angle Stops
• Supply Lines • Under Sink Traps • Hose Bibs • Toilet Repair Kits
Kitchen Plumbing
• Kitchen Sinks • Kitchen Faucets • Garbage Disposals
Gas Line
• Foil Ducts • Pipes • Valves • Tubes • Connectors • Clamps
Plumbing Installation Services in Houston
New plumbing installation can seem overwhelming. If you're moving into a new home that you've just had built or if your commercial building is still relying on outdated plumbing components, the professionals at Joe the Plumber can help get your system up to par. From repairs to installation, we truly do it all. Joe the Plumber is here to serve the Cypress, Houston, Katy, Tomball, and The Woodlands areas.
Installing a new bathroom with a toilet, sink, and tub is a challenging DIY project. Likewise, installing your own kitchen sink or laundry room tub can require a thorough understanding of plumbing systems and techniques. It is important to have your master plumber develop a sound plan to help ensure everything is installed correctly the first time. Joe the Plumber has a lifetime workmanship guarantee so you don't have to worry about paying extra if we need to come back and repair a faulty installation.
What We Offer:
Water Heater Installation
Toilet Installation
Garbage Disposal Installation
Hot Water Heater Installation
Plumbing Inspection Services
Need a plumbing inspection in Cypress, Texas or the surrounding areas? Joe the Plumber will do the job! Protect your plumbing systems with help from the team at Joe the Plumber. We can help extend the life of your system by finding any issues early on. Or, if you are in the market for a new home and you want to make sure your potential new home is in great condition, let us inspect the pipes of the property before you sign on the dotted line.
A plumbing inspection is a great way to see what's going on behind the scenes, and it helps us make any needed repairs to make your property safer. Being a homeowner is rewarding in its own right—you get to own a space that's completely yours. But with ownership comes with a plethora of responsibilities: paying taxes, taking out the trash, and maintenance. Included in maintenance is a yearly plumbing inspection to ensure everything is running as it should. But what are plumbing inspections, and why do you need one? Here is everything you need to know about plumbing inspections in Cypress with Joe the Plumber.
Without an Inspection, Minor Issues Can Go Overlooked
Water is used daily in a home—why bother to check it? For one, early detection of any issues is key, as leaks and cracks in pipes are not always immediately evident. Often times, small issues such as a leak go overlooked and can cause major damage, in the long run, becoming a big and expensive project very quickly.
Plumbing Inspections Save You Money
The earlier the issue is detected, the quicker it can be fixed, saving time and money. The cost of a plumbing inspection is a lot less than the cost and emotional distress of extensive water damage to your home due to a busted pipe. It's always better to be safe than sorry and have your home properly inspected, easing not only your wallet but your mind.
Yearly Checkups Are Key
Just as you get your car inspected every year, it's important to do the same for your home and plumbing. A lot can happen within a year, such as extreme weather, natural disasters, and simple wear-and-tear. You wouldn't skip a vehicle inspection or a yearly physical—don't do the same to your home!
It's best to call a company like Joe the Plumber that has years of experience and quality service. For over twenty years, Joe the Plumber has been proudly leading the Houston area in customer service and professional excellence. With free estimates, friendly staff, and the best possible expertise, it's never been easier to contact us. We are the leading plumbing inspection professionals in Cypress.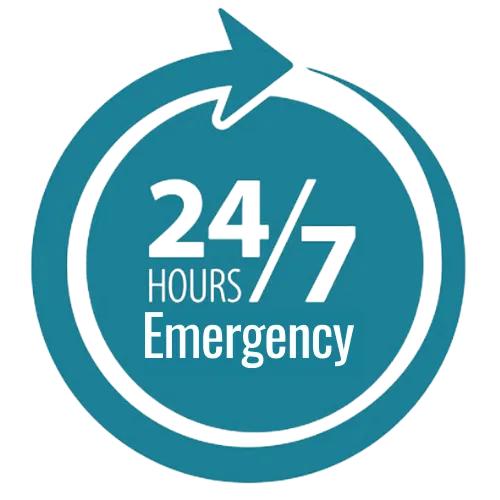 Locations Joe the Plumber Services
CYPRESS, TEXAS KATY, TEXAS MAGNOLIA, TEXAS SPRING, TEXAS TOMBALL, TEXAS HOUSTON, TEXAS
September 18, 2023
P-Trap Vs S-Trap The plumbing system is an essential part of any home, responsible for carrying water in and out of various fixtures. This system's traps
[…]
August 21, 2023
You've just run the dishwasher cycle, eagerly awaiting spotless dishes, but to your dismay, an unpleasant smell emerges when you open the door. If you're wondering
[…]
August 16, 2023
Often taken for granted, storm drains play a pivotal role in keeping our neighborhoods safe and clean during heavy rainfall or storms., Their proper maintenance is
[…]