Water Filtration System
Are you looking for a water filtration system in Cypress, Texas? Choose Joe the Plumber for the job! Clean water is an important and essential need to survive and thrive in life. From bottled water to sink filter attachments, there are many ways to filter and purify your water. Tap water may be suitable to wash dishes but not to drink. There are numerous factors to consider when choosing a water filter system, such as pollutant levels, water hardness, and cost. The type of water filters varies, as well. There are simple water filters, state-of-the-art water filtration systems, and water filter pitchers. But what are water filtration systems, and how are they different from normal water filters? Are they right for you and your home? Here's everything you need to know.
Why You Should Install A Water Filtration System
Joe the Plumber is proud to help customers throughout the Houston and Cypress, TX areas enjoy pure, clean water. With filtration systems available to improve the quality and purity of your water, along with additional water treatment equipment, homeowners and business owners throughout the areas can enjoy cleaner, better-tasting water on a daily basis. A high-quality system can remove chlorine or other contaminants from your water supply. Chlorine is known to damage skin and cause irritation.
Harmful Effects of Chlorine
Chlorine causes irritation, acne and imbalance of natural, healthy bacteria on the skin.
Skin is dry year-around.
Chlorine causes wrinkles due to its impact on the natural oils and minerals in your cells.
Hair color does not last as long.
Increase in hair loss.
Be sure to visit our website to learn about any specials or promotions we may have for the plumbing services you are looking for.
The Types of Water Filters to Know About:
Water Filter Pitchers
The water filter pitchers, under-sink water filters, and whole-house water filtration systems each work differently. The water filter pitcher filters water as soon as it is poured into the container and flows through; this option is relatively inexpensive but requires filter replacements and maintenance. However, a study done by Consumer Report discovered that the pitchers were great at removing foul odors from the water but did little to alleviate the taste. The pitchers also do not filter out every contaminant and often take a while to fill up. The costs of filter replacements can quickly add up as well.
Under the Sink Water Filters
Under-the-sink water filters are more expensive and can be installed by most homeowners. The filters don't need to be replaced as often as those for pitchers or whole-house filtration systems and only filter the water that comes out from the sink.
Whole House Filtration Systems
Whole-house filtration systems are different as they filter all of the water coming into your home. The filter acts as a checkpoint and filters the water before properly distributing the filtered water. These filter systems are more expensive but certainly worthwhile: not only is your drinking water filtered, but so is your shower water and laundry, too. Whole-house filtrations prevent mineral build-up in your appliances and can save you money by preventing failure.
Doing Your Research Pays Off
Before purchasing any water filter, it's key to research what kind of water you have. Every municipality and area have different water, with different types of contaminants. It's smart to figure out what types of contaminants are in your water, and what your specific water filter goals are. A call to your local water municipality can quickly tell you what exactly is in your water supply. If they cannot tell you or if you want a more comprehensive list, a test-it-yourself kit is exactly what you need.
Once you receive the results, you have a few options. If there are few contaminants in the water, that means you have no hard water to worry about, and a water filter pitcher like a Brita may be your best bet. If your water has more contaminants and minerals, such as chlorine and limestones, you may need a more comprehensive filter system, such as a whole-house system. Each system has its pros and cons, but it's up to you to decide which direction to go.
More often than not, whole-house water filter systems are the go-to choice, as they clean water most effectively and thoroughly through your entire home, including in water-using appliances such as dishwashers and washer machines.
Water and plumbing can be complicated. There are simple water filters, such as Britas, that require very little work and maintenance; any other water filter, either under-sink or whole house, requires expert installation and plumbing knowledge. Some filters require pipe removal or interaction with the main water supply, which can be daunting. Professionals like Joe the Plumber make it easier. With decades of experience and unbeatable quality of service, Joe the Plumber is proud to serve the Houston area with expertise, value, and professionalism. If you feel your home is ready for any type of water filtration system and are ready to schedule a consultation, contact us today!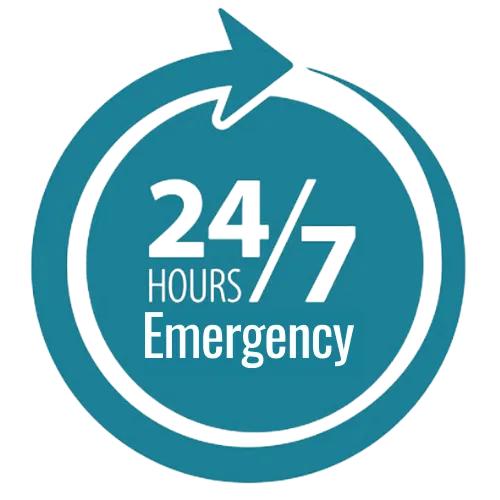 Locations Joe the Plumber Services
CYPRESS, TEXAS KATY, TEXAS MAGNOLIA, TEXAS SPRING, TEXAS TOMBALL, TEXAS HOUSTON, TEXAS
Check Out Our Special Promotions
Joe the Plumber has different promotions rotating every month. We are here to help you save money and fix your plumbing problems.
September 18, 2023
P-Trap Vs S-Trap The plumbing system is an essential part of any home, responsible for carrying water in and out of various fixtures. This system's traps
[…]
August 21, 2023
You've just run the dishwasher cycle, eagerly awaiting spotless dishes, but to your dismay, an unpleasant smell emerges when you open the door. If you're wondering
[…]
August 16, 2023
Often taken for granted, storm drains play a pivotal role in keeping our neighborhoods safe and clean during heavy rainfall or storms., Their proper maintenance is
[…]