Showers & Tub Plumbing
The bathroom is one of the most important rooms in any home. A broken or unsightly shower and/or tub is certain to disrupt at some point.
Prevent heartache and stress and hire a pro to get it done right the first time. Companies like Joe the Plumber specialize in shower pan installation, valves and trim, shower and tub drains, Roman tub faucets and regular tub faucets, and more.
As homeowners, we can get tempted to do remodeling or repair projects on our own. It's easy to be overly optimistic and bite off more than you can chew, especially when it comes to plumbing. Plumbing, particularly shower and tub installation and plumbing, is complicated and requires a load of tools and expertise. No matter if your tub or shower needs fixing, or if you are looking to renovate, there are things for you to know. 
Joe the Plumber is ready to help fix your showers and bathtubs! To schedule a service, just call us today to set up an appointment, or fill out the form on our contact page so that we can get back to you at a more convenient time.
Why Showers & Bathtubs Differ From Other Plumbing Systems
Homeowners overseeing their own bathroom remodeling projects can quickly realize that replacing a shower or bathtub is much more complicated than replacing a sink or toilet. Showers and tubs are like icebergs — there is much more beneath the surface. What may appear as a simple shower is actually a machine that is carefully designed. For example, shower pans (the shower floor that contains the drain) have to be built in a certain way to ensure the water does not accumulate.
This is one of the components that have to be considered when it comes to bathroom repair and remodeling: shower pan, pipes, shower head, and valves, to name a few. Tubs are equally complex as they have to have a tub spout, a stop, and are often connected to a wall, which will need to be redone if the tub is completely removed.
Remember that remodeling, redesigning, or even updating a shower or tub requires many tools, patience, materials, and expertise. It's important to consider every part of the project before fully committing.
Contact the team at Joe the Plumber for more information about our bathroom plumbing services in Cypress, Texas, and the surrounding areas. 
Signs Your Bathroom Plumbing is in Need of Repair
Shower Plumbing Signs: Leaks and Rust
When it comes to the shower, there are a few signs that may mean you need to upgrade or replace it.
Water Spots and Leaks - if there are spots of water on your shower wall or leaking coming from the ceiling or the faucet, it may be time to get another shower.
Leakage from pipes - must be repaired right away to avoid more damage or even mold.
Broken Shower Door - if your shower door won't close or is cracked, it will only get worse. This same concept can be applied to rust—if not taken care of, rust can cause shower components to fail.
Bathtub Plumbing Signs: Unstoppable or Hard to Use
For your tub, the signs of replacement are pretty noticeable. If you aren't able to draw a bath without the water draining unintentionally, it's time for a new tub. Water that can't stay is a sign of drain and stop damage, which can indicate a leak or a broken drain.
A proper diagnosis and repair require the tub to be removed. The other sign is if you find your tub uncomfortable. If your tub is too small, hard to get in or out of, or isn't as comfortable as you expect it to be, the next step is a replacement. Life is too short to have an uncomfortable tub.
If you are planning to install a new shower or bathtub in your home, be sure to contact Joe the Plumber. For over twenty years, Joe the Plumber has been proud to provide exceptional service and quality expertise to the Cypress area.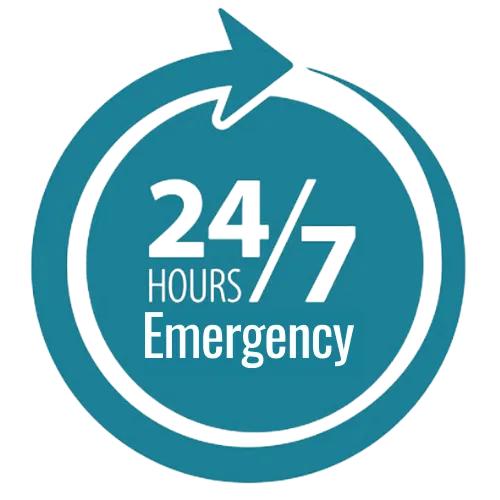 Locations Joe the Plumber Services
CYPRESS, TEXAS KATY, TEXAS MAGNOLIA, TEXAS SPRING, TEXAS TOMBALL, TEXAS HOUSTON, TEXAS
Check Out Our Special Promotions
Joe the Plumber has different promotions rotating every month. We are here to help you save money and fix your plumbing problems.
September 18, 2023
P-Trap Vs S-Trap The plumbing system is an essential part of any home, responsible for carrying water in and out of various fixtures. This system's traps
[…]
August 21, 2023
You've just run the dishwasher cycle, eagerly awaiting spotless dishes, but to your dismay, an unpleasant smell emerges when you open the door. If you're wondering
[…]
August 16, 2023
Often taken for granted, storm drains play a pivotal role in keeping our neighborhoods safe and clean during heavy rainfall or storms., Their proper maintenance is
[…]