Garbage Disposal Installation and Replacement
Joe the Plumber's technicians are top-rated garbage disposal installation and replacement experts in Cypress, Texas. With our plumbers by your side, disposal repairs are both fast and simple! Garbage disposal services are one of our top specialties at Joe the Plumber. Our experienced and highly reputable team of experts is available 24 hours a day, 7 days a week to fix your disposal so contact us today.
Prevent Unwanted Garbage Disposal Issues with a Sink Strainer
Having a garbage disposal is a major convenience when cooking and cleaning up after enjoying a nice meal. If your disposal is backed up, your sink can easily fill up with water and cause you to have a hard time in the kitchen. If you are experiencing problems with your garbage disposal, contact Joe the Plumber immediately.
Although the garbage disposal is a simple machine, the motor does circulate and rotate a set of blades inside an enclosure underneath the sink. Food and waste material that is placed in the sink drain is ground and sometimes that is where the problems come about. It is recommended to use a sink strainer so all the food doesn't fall into your drain causing unwanted problems that could cost you in the future.
Replacing Your Broken Garbage Disposals
Check the unit to see if it has overheated. Sometimes the garbage disposal may break due to overfilling or overusing it. You can look under the garbage disposal for a reset button. Attempt to reset the disposal and if nothing happens, then check the circuit breaker for the disposal in the circuit box. When the disposal hums but does not grind the waste material, it may be jammed. Hire an expert to fix the problem, don't risk getting hurt.
Avoid Putting these Down the Garbage Disposal
We recommend never letting these items down your garbage disposal. Doing so can cause a multitude of issues that can be avoided by throwing them in the trash.
Coffee grinds
Eggshells
Pasta
Beans
Celery
Potato Peels
Onion Skins
Fruit Pits
Artichokes
Corn Husks
Plastic
Metals
Rutabaga Peels
Bones
Rice
Dental Floss
Flower Clipping
Rutabaga Peels
Shrimp Body Shells
Popcorn Kernels
Cooking Oils
Grease
Contact Us Today For Garbage Disposal Services
Joe the Plumber offers various services for the residents of Cypress, Tomball, Magnolia, and Spring. If you are experiencing issues with your garbage disposal, reach out to us.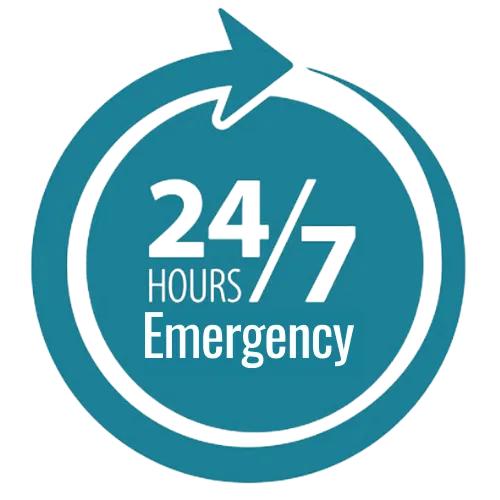 Locations Joe the Plumber Services
CYPRESS, TEXAS KATY, TEXAS MAGNOLIA, TEXAS SPRING, TEXAS TOMBALL, TEXAS HOUSTON, TEXAS
Check Out Our Special Promotions
Joe the Plumber has different promotions rotating every month. We are here to help you save money and fix your plumbing problems.
September 18, 2023
P-Trap Vs S-Trap The plumbing system is an essential part of any home, responsible for carrying water in and out of various fixtures. This system's traps
[…]
August 21, 2023
You've just run the dishwasher cycle, eagerly awaiting spotless dishes, but to your dismay, an unpleasant smell emerges when you open the door. If you're wondering
[…]
August 16, 2023
Often taken for granted, storm drains play a pivotal role in keeping our neighborhoods safe and clean during heavy rainfall or storms., Their proper maintenance is
[…]