Repiping Specialists In Houston, Texas
Looking for the best repiping specialists in Cypress? You found us! If you've been having plumbing problems, you're not alone. Thousands of homeowners each year deal with leaky pipes and clogged toilets all the time. But what if your home is constantly having pipe problems? While certainly a nuisance, the constant problems may mean you need to repipe your home. But what exactly is repiping a house, and is it right for you? Here's what to know. Joe the Plumber is a top-rated piping and repiping specialist in Cypress, Texas. It is no secret to homeowners that pipes deteriorate and rust over time, and don't last forever. Fortunately, when you need to change out your pipes, you can count on Joe the Plumber to handle the job. We offer top-rated piping and repiping services in Cypress, Houston, Tomball, Spring, and Magnolia, Texas. If you wait too long to change out your pipes, you may eventually experience an interruption in your clean water supply. By taking immediate action, you can avoid a plethora of future problems with your plumbing system.
Do I Need to Repipe my plumbing?
Older homes in Cypress were built with galvanized pipes which will corrode with time. Galvanized pipes may appear to be in good shape because they never touch water, but the inside will eventually clog up due to rust, which slows down the water pressure in the home. The corrosion makes the pipes paper thin and they break more easily. As a result, you may start to notice a foul smell coming from the water supply in your home. Repiping will help improve the water pressure and water quality in commercial and residential properties. Contact the Cypress plumbers today for a free estimate on your home repiping.
Repiping is the process of replacing either all or part of the plumbing in your home. This requires replacing not only drainage pipes but water supply lines as well. More often than not, repiping a home is an expansive project—it requires a lot of patience, tools, as well as expertise. While it is possible to repipe parts of a home yourself, repiping an entire house by yourself is not a smart idea. Doing a job that big sometimes requires a worker's permit, along with a lot of supplies and materials. If you're considering repiping your home, it's best to call a professional. Before calling one, it's important to know whether or not your home needs repiping. Here are some telltale signs.
What Repiping Helps With:
1. Low Water Pressure
If your sink or shower isn't pumping out water the way it used to, you're not going crazy—it's low water pressure.
Low water pressure is usually caused by corrosion or sediment buildup, either in the faucet head or the water supply lines, which causes the water in the pipes to be partially blocked.
This can put pressure on the pipes, causing them to potentially burst. If you suspect you have low water pressure, removing the faucet head to clean the filter inside is a good start. If you still have low water pressure after cleaning the faucet head and filter, you may need to repipe your home.
2. Water Doesn't Look or Taste Right
If your water tastes funny or is coming out discolored (such as yellowish, brownish, or reddish), it may be time to repipe.
Weird tasting and/or looking water is an indication that your pipes need to be replaced immediately.
A reddish tint could indicate rust in your water, while brown suggests sediment and sludge residue. It's also important to determine if the bad-tasting and discolored water only occurs when the hot water is turned on; this can indicate a water heater problem.
3. Continuous Leaks
A leaky pipe can be fixed, no doubt — but what about continuously leaky pipes? If you have a leaky pipe that can't seem to be fixed for long or is always breaking, it may be time to repipe your home.
Repairing the pipes is only a temporary solution, as they could be damaged and need to be completely replaced, especially if your pipes are all made of the same material. If one pipe is broken, others could be as well.
4. Prevent Leaky Pipes
If you have leaky pipes, your entire plumbing system might be at risk. Leaking pipes can cause costly, severe problems if neglected for too long. Our team will respond quickly to repiping issues because we recognize how serious these issues can become.
Supply pipes are plumbing lines used to supply water to fixtures throughout your property.
Piping lines are found in homes and commercial buildings. Supply lines connect to plumbing fixtures such as sinks, showers, bathtubs, toilets, and outdoor hose connectors.
Supply pipes and a second set of drainage or wastewater piping comprise a standard plumbing system. Contact Joe the Plumber for repiping services in Cypress, TX.
How Long Does a Repipe Take?
A galvanized pipe replacement can take anywhere from 3 to 5 days. Fortunately, the water in the home only gets turned off for a few hours each day, which means you can remain in the home while the job gets done. If you have more questions about the time it takes to get a repipe done, contact us to find out more.
Cost of a Whole House Repipe
The cost of repiping your entire house varies on these factors:
The size of your home
The number of bathrooms
The number of plumbing fixtures
The distance of sewer and main lines
The type of materials for the new pipes
The kind of plumbing already in place
Joe the Plumber is a leader in Cypress offering the most competitive prices. Contact our plumbing professionals for more information about our repiping service.
Contact Joe the Plumber today and ask about our special offers. We are ready to tackle your plumbing problems right now.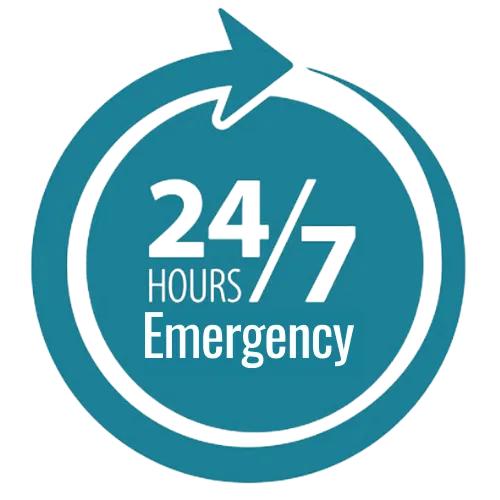 Locations Joe the Plumber Services
CYPRESS, TEXAS KATY, TEXAS MAGNOLIA, TEXAS SPRING, TEXAS TOMBALL, TEXAS HOUSTON, TEXAS
Check Out Our Special Promotions
Joe the Plumber has different promotions rotating every month. We are here to help you save money and fix your plumbing problems.
September 18, 2023
P-Trap Vs S-Trap The plumbing system is an essential part of any home, responsible for carrying water in and out of various fixtures. This system's traps
[…]
August 21, 2023
You've just run the dishwasher cycle, eagerly awaiting spotless dishes, but to your dismay, an unpleasant smell emerges when you open the door. If you're wondering
[…]
August 16, 2023
Often taken for granted, storm drains play a pivotal role in keeping our neighborhoods safe and clean during heavy rainfall or storms., Their proper maintenance is
[…]