Water Heater Servicing
If you are considering installing a new hot water heater Tomball, Cypress, Katy, Spring, Houston, and Magnolia. Contact us today to get started. We offer free quotes! The professionals at Joe the Plumber can suggest the right type of equipment for your commercial or residential property. Whether you have a commercial property with various hot water needs or you just need to replace your old tank in your home - our team can help. Our technician can recommend the right repair or new model to meet your needs. Joe The Plumber technicians are experts on gas, electric, and tankless water heaters.
Modern water heater systems are much more energy efficient compared to those installed just 10 years ago. New storage tank water heaters have been designed to decrease energy usage. Water heaters are also created to lower the amount of wasted heat ultimately assisting you in bringing down monthly energy costs.
Take advantage of our deals and promotion on Water Heater Price Match on written estimates on the same unit and size. Same day installations available. Restrictions apply. Call today for more information.
Hot Water Heater Installation
Did you know that the federal law requires new water heaters to be installed with their pilot element at a minimum of 18'' off the ground? Texas law states that water heaters should only be installed by licensed plumbing professionals. You can trust Joe the Plumber with your installations, we have been in business since 1999 and continue to be a leader in the industry. Hire us to install your water heater and handle the entire process from start to finish. You will find top-brand products of the highest quality. We partner with the leading manufacturers in the world to bring you top-rated products at prices you can afford. When you choose Joe the Plumber, you will be hiring an expert plumber with decades of ongoing experience. Our goal is to exceed your expectations through top customer support and quality services.
Is Your Old Water Heater Making Weird Noises?
Is your water heater making a grinding or clunking noise? If so, then it's time to install a new water heater in your home. With time, the sediment from the minerals in the water will collect in the bottom of your tank. That layer of sediment will continue to reheat and ultimately gel together. This same layer of sediment gets thicker and displaces the water you try to heat. Then the water is pushed up & away from the bottom of the tank. As the layer meets the metal tank, you will continue to hear this noise. Don't wait for the problem to worsen; call the plumbers of Cypress right now and get this issue resolved.
Hot Water Heater Repair
Homeowners many times will ignore the threat of impending water heater system failures since their water heaters are hidden away in the utility closet or garage. 
As a result, it is extremely easy to forget they are there providing daily hot water for all of our needs until you find about 50 gallons of water all over the garage or kitchen floor! The water heater systems are constantly working so it's important to provide repair and maintenance to keep it in tip-top shape.
The main issue that homeowners typically complain about is older water heating systems because the water for baths and showers is not hot enough. But in electric units, this is normally due to faulty heating elements/thermostats. 
Gas units fill up with sediment that lowers gallon capacity responsible for loss of heat. If you are having problems with your water heater, call Joe the Plumber today.
Water Heater Maintenance & Care
Water heater maintenance and care are quite simple. The process is rather easy and will leave you with little to no mess. Some may think they can get away with not caring for their systems but eventually, this will backfire. By not caring for or maintaining the water heater, a myriad of unwanted problems can unfold.
Leaving your system unmaintained for too long can result in the inability to perform any routine maintenance in the future. So how do you know it's time to tend to your water heater?
Minerals will collect in the tank and form a cluster. Inevitably, the drain outlet will clog up, making it difficult to drain your tank. The tank's ability to drain is an extremely important aspect of heater maintenance. If the tank is filled with sediment particle buildup, the tank will work harder to heat up the water. This will impact energy bills and the wear & tear of the tank. So don't put off regular maintenance. Contact Joe the Plumber for all of your maintenance needs.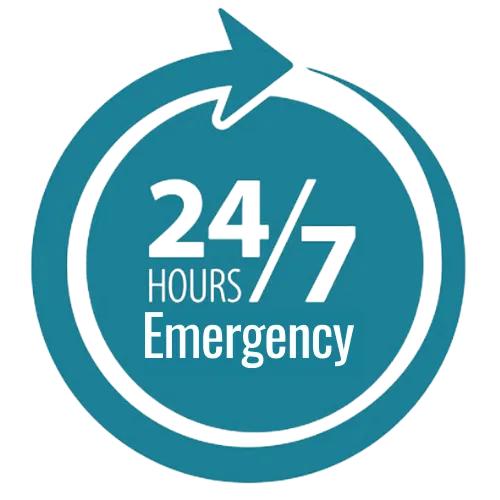 Locations Joe the Plumber Services
CYPRESS, TEXAS KATY, TEXAS MAGNOLIA, TEXAS SPRING, TEXAS TOMBALL, TEXAS HOUSTON, TEXAS
September 18, 2023
P-Trap Vs S-Trap The plumbing system is an essential part of any home, responsible for carrying water in and out of various fixtures. This system's traps
[…]
August 21, 2023
You've just run the dishwasher cycle, eagerly awaiting spotless dishes, but to your dismay, an unpleasant smell emerges when you open the door. If you're wondering
[…]
August 16, 2023
Often taken for granted, storm drains play a pivotal role in keeping our neighborhoods safe and clean during heavy rainfall or storms., Their proper maintenance is
[…]