Water Heater Vs Tankless Water Heater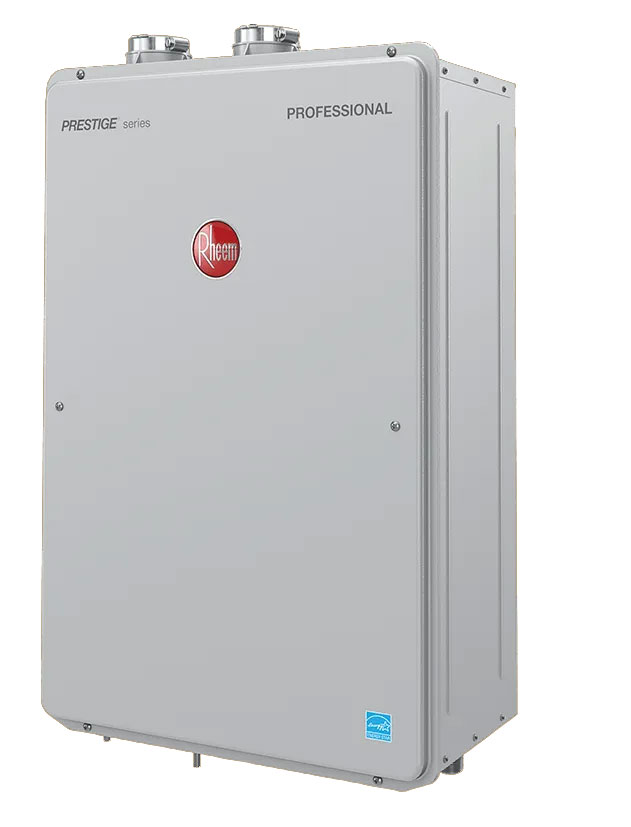 What is the difference between a water heater vs a tankless water heater? For starters, the freezing cold shower that made you feel like you were living in Antarctica. A tragic and extremely frustrating casualty that occurs every so often when you're the last one to hop in the shower. Everybody has experienced this unfortunate event and its one most people dread.
Running out of hot water is something nobody wants to experience. On average, it takes about 20 minutes for a 50-gallon tank to refill and another 20 minutes for the water to heat up. It's no secret that your water heater affects your everyday routine as well as your utility costs. But what is the difference between a storage water heater and a tankless unit? Which one is the best option for your home and lifestyle? Follow along with Joe the Plumber to learn about the advantages and disadvantages between a water heater and a tankless water heater.
Main photo credit: https://www.rheem.com/products/residential/water-heating/tankless/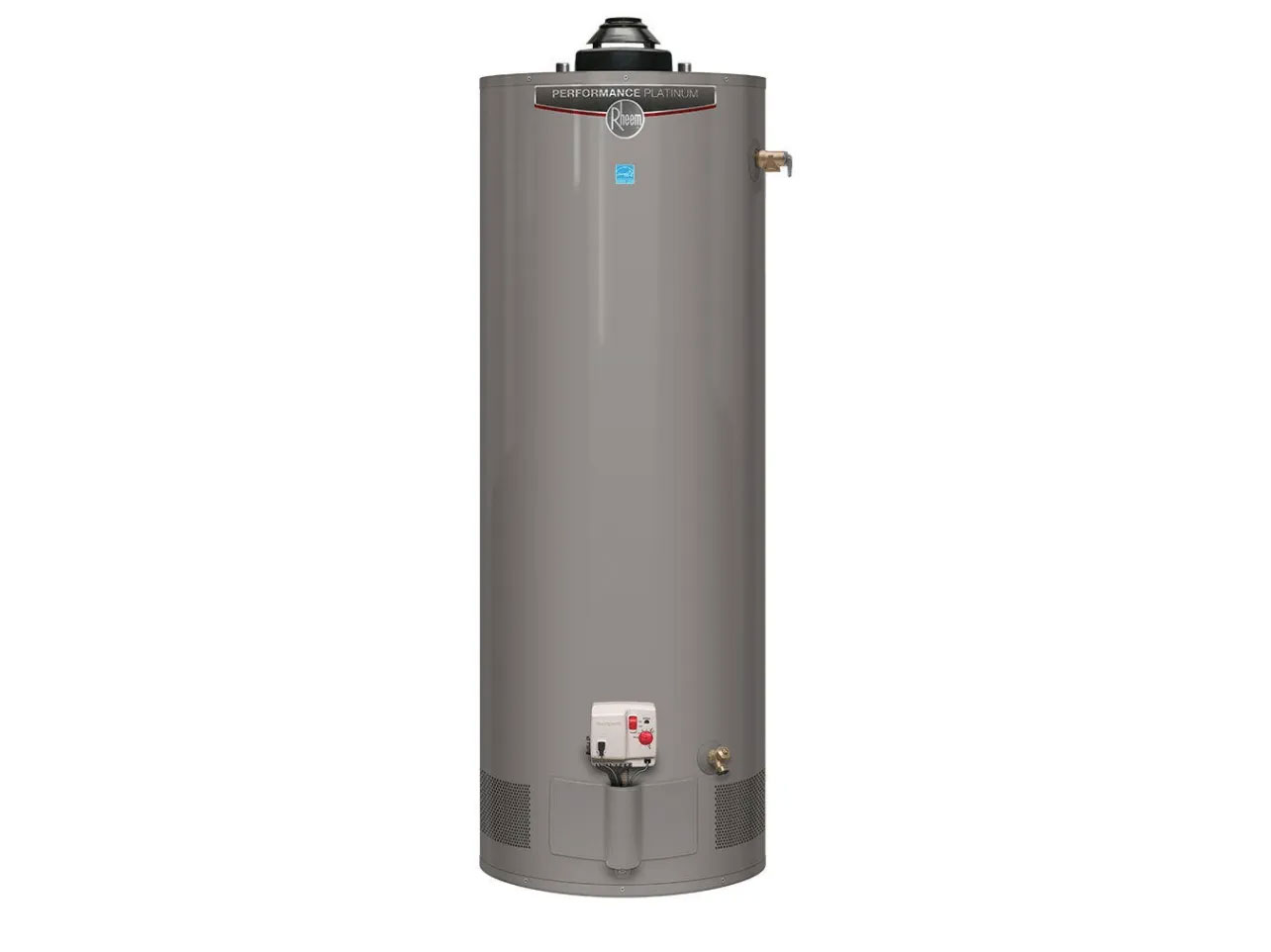 What Is A Storage Water Heater?
A water heater or storage tank is the common unit found in the majority of homes. These tanks heat water and store 30-50 gallons of water at a time in a reservoir. There is a pipe that emerges from the top of the tank and delivers the hot water to its destination. Once the water is used, the tank refills itself, stores the water, and continues the cycle all over again. Contact the plumbers in Tomball TX, if you need a water heater installation or repair.
Photo Credit Source: Home Depot
1. PROS
· Low initial installation costs: Getting a water tank installed professionally can cost between $500 to $800 which is more affordable than going tankless.
· Operates simply: The maintenance costs for a storage water heater are less.
· Low repair costs: The simplicity of a storage water heater results in lower repair costs if they stop functioning correctly.
2. CONS
· Short Lifespan: A storage water tank has a lifespan between 10-15 years and needs to be replaced twice as often as a tankless heater.
· High Utility Bills: Since the water heater heats and reheats to a preset temperature, your utility bills will inevitably increase. You should also note that if the tank is placed in a cooler environment, it will have to work harder during the wintertime to heat your water supply increasing the electric or gas bill.
· Cold Showers: Hot water will run out quicker. Getting a bigger tank can help, but your utility costs will increase.
· Larger in Size: Due to the largeness of the tank water heaters, it's usually not convenient to place in your home. They also cannot be placed outside of the home.
If you are looking for a water heater installation or repair, call us today. We are the leading plumbers in Magnolia, Cypress, Tomball, and Katy.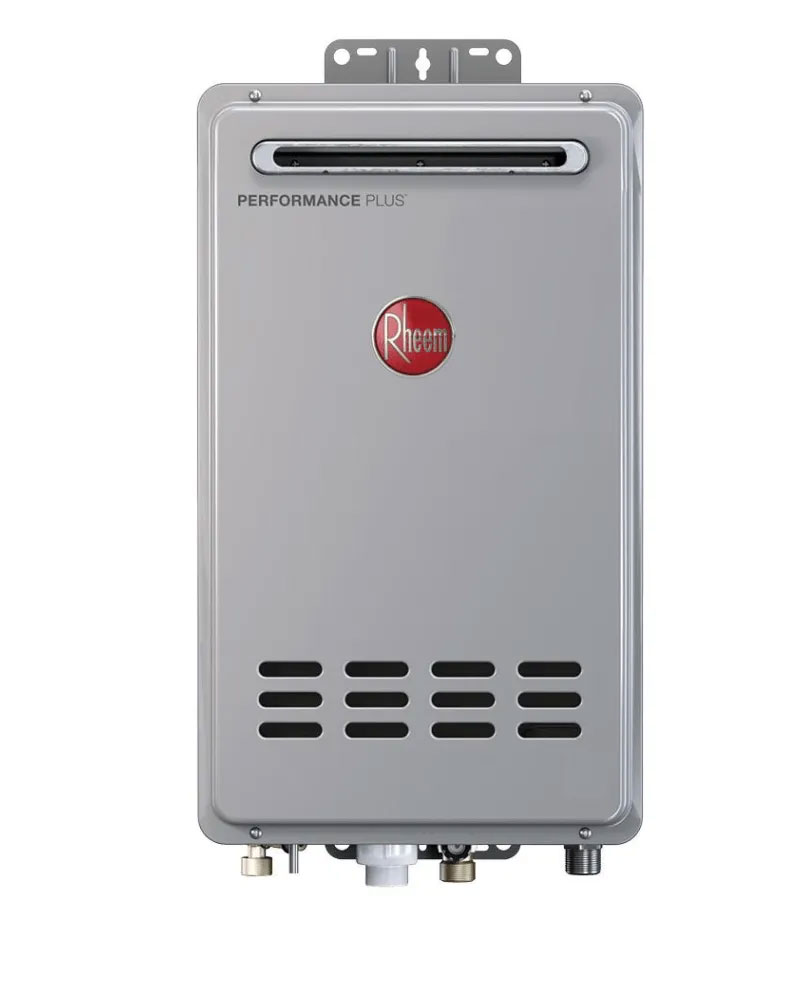 What Is A Tankless Water Heater?
Tankless water heaters use high powered burners to heat water rapidly while it runs through the heat exchanger and is then delivered directly to the faucets without the storing tank. The tankless unit is
usually powered by electricity or gas. Tankless water heaters are known to be much more energy efficient than tank heaters because it will only heat water that is actually being used
Photo Credit Source: Home Depot
1. PROS
· Longer life span: Tankless water heaters have longer life spans than storage units. They can last between 20 to 30 years at a time. This is two times the life of a tank water heater.
· Less space required: Tankless units are smaller and can be installed in tight places. They can also be installed on the outside walls of your home when your home is spatially challenged.
· Won't run out of hot water: You simply will not run out of hot water supply. Tankless water heaters can deliver 2 to 3 gallons of hot water each minute.
· Save Money: Tankless water heaters help reduce energy costs by about 25%
2. CONS
· Tankless units cost more than the traditional storage tank. The price of a tankless water heater will range from depends on may factors. You can reach out to Joe the Plumber for a free estimate.
· Output challenged: When you're simultaneously running the shower, dishwasher, or washing machine, the tankless unit may fail to keep up with the hot water demand.
· Costly replacement: Replacing a tank with a tankless water heater can be pricey. It will take more time to replace & increase the installed cost because of the complexity of relocating the existing piping.
Switching from a Hot Water Heater to a Tankless Water Heater
Water heaters can be costly, but they can last you over a decade making it a smart investment for your home. If you are looking to replace or switch from a water heater to a tankless water heater, there are a few key points you should know before making the switch.
1. Tankless water heaters can save you on utility costs
2. Tankless water heaters produce hot water as soon as you need it
3. Tankless water heaters are becoming the more popular option for homes worldwide
4. Tankless water heaters run more efficiently
5. May require upgrading your gas lines or electric service to increase capacity
Contact the Plumbers of Tomball & Cypress
Joe the Plumber will install both the storage and tankless water heaters in your home. We will also guide you through the learning curve that comes from making the switch. For instance, you may have to wait a couple of minutes for the freezing cold water to warm up. You may also not want to run your dishwasher, shower, and washing machine all at the same time.
If you are ready to make the switch or get a replacement, contact Joe the Plumber of Cypress to do the job. Contact us for your replacement and installation today. 281-306-5138